The California Farmland Trust is grateful to have had the opportunity to work with many agencies that support farmland conservation.  Several of the easements featured herein were funded by the following programs:
California Farmland Conservancy Program – supported by the California Department of Conservation
Agricultural Land Mitigation Program – supported by California High Speed Rail and the California Department of Conservation
Agricultural Conservation Easement Program, administered by the United States Department of Agriculture's Natural Resource Conservation Service
California Coastal Conservancy, with funds from the Safe Drinking Water, Water Quality and Supply, Flood Control, River and Coastal Protection Bond Act of 2006 (Proposition 84)
Sustainable Agricultural Lands Conservation Program – The Sustainable Agricultural Lands Conservation Program is part of California Climate Investments, a statewide program that puts billions of Cap-and-Trade dollars to work reducing GHG emissions, strengthening the economy, and improving public health and the environment– particularly in disadvantaged communities. The Cap-and-Trade program also creates a financial incentive for industries to invest in clean technologies and develop innovative ways to reduce pollution. California Climate Investments projects include affordable housing, renewable energy, public transportation, zero-emission vehicles, environmental restoration, more sustainable agriculture, recycling, and much more. At least 35 percent of these investments are located within and benefiting residents of disadvantaged communities, low-income communities, and low-income households across California. For more information, visit the California Climate Investments website at: www.caclimateinvestments.ca.gov.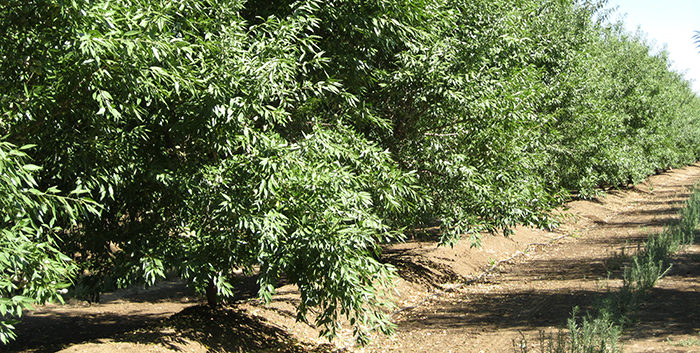 This picturesque ranch is located in Merced County east of the City of Merced. The ranch is part of the historic Del Monte Peach Ranch. It is a large, efficient ranch to farm with excellent soils. The almonds receive water from the Merced Irrigation District and a large supply of ground water. Members of the partnership decided to conserve these 243 acres of prime farmland and the land was permanently protected in 2011.